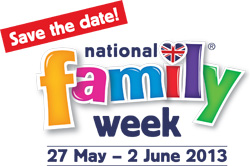 Although not a Christian festival, National Family Week offers a great opportunity for churches to reach out into the local community and engage with families through a variety of events under the National Family Week banner. Here are some ideas for starters:
Organise a community picnic. Include some games, maybe a story-telling tent, and put together a goodie bag for each family with details of what your church offers for families. Maybe a small Bible story book could be included, or some family prayer activity ideas.
Have an under 5s or 5 - 7s story-telling slot each day. Choose a theme (Travellers' Tales, Animal Antics, Follow Me) and each day have a different Bible story which links with it. Songs, simple crafts and refreshments could also be included.
Create a Treasure Hunt to take place around your church. Clues could lead to significant pictures, windows, symbols, furniture, even people (!) with a simple activity at each place before moving on the the next clue. The last clue leads to a box of 'treasure' which might include small Bible story books, Bible stickers, sweets - whatever your imagination and budget can run to!
Download and distribute copies of the Bible Cake recipes. Invite families to bake the cake and then bring it to a Bible Cake Tea party during the week. There could be a competition for the tastiest cake, the most unusual looking cake etc. There could even be a challenge to create a new recipe!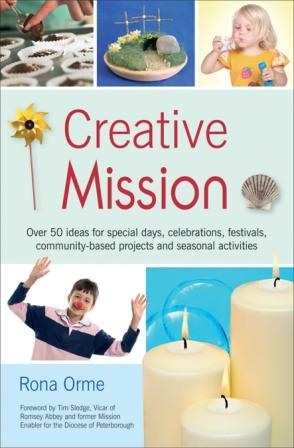 Rona Orme's book Creative Mission has plenty more ideas for community based projects and activities.